Insights from our Teachers
At the Mindfulness Institute for Emerging Adults, we are proud to showcase the inspiring reflections of our esteemed teachers. Experience the profound impact of their dedicated work and witness the transformative power of teaching Koru Mindfulness firsthand.
Students said it was life-changing, several reported a significant decrease in anxiety AND feeling more acceptance when anxiety did arise.
Christine Derr
California State University, Monterey Bay
I love Koru as a curriculum! It offers students a great deal of flexibility to find what they like with plenty of different skills and meditations. I also appreciate the trauma informed language to be more mindful working with students.
Ricardo Belizaire
Yale University
Teaching this program gives me so much energy and satisfaction. I can't thank you enough for developing it and for all the tech support you have in place. It is a breeze to stay connected with the class.
Karen Blumenthal
Long Island Center for Mindfulness
MIEA's curriculum is spot-on for the students I serve. This training, plus the continued support, leaves me feeling well-prepared to offer all that I've learned.
Cara McNamara
Johns Hopkins University
I discovered mindfulness while struggling with panic attacks as a college student, and it gave me the lifeline I needed. Becoming a certified MIEA mindfulness teacher allowed me to come full circle by handing me the skills and the platform to offer mindfulness practice back to college students. I am forever grateful for this gift!
Dylan Scott
Marcus Institute
I like that Koru fuses MBSR and Vipassana
meditation in an accessible, secular format – and that the student courses were short in duration… I like the blend of secular behavioral knowledge, wisdom traditions, neuroscience – and common sense.
Ian MacVicar
Yoga & Mindful Resilience Coaching
I was so impressed by how simple yet powerful the curriculum could be. Too often secular mindfulness has left out so many of our communities. I think Koru does a fantastic job of being inclusive by its very nature and allowing students to share vulnerability.
Tiara Cash
Owner at Crowned Vitta, LLC
Koru has been transformative for me and for those around me. And, it couldn't have come at a better time- we NEED this during these incredibly stressful and uncertain times.
Mary Ann Raghanti, Ph.D.
Kent State University
Our institution chose Koru because it was tailored specifically to the population we were serving. This is what really stood out to us among other potential programs… The teacher certification does not end with the training!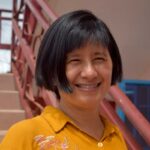 Penelope Wong Ed.D.
Berea College
We completed our class last week and – no surprise – it was amazing! In the final check in most of the students felt the class was really helpful and they were committed to continuing to practice. One student wrote "I can't believe I'm saying this but I'm never going to stop belly-breathing – its changed my life"
Pauli Gardner
Brock University
3 years later and Koru was the best training I've ever had.
Mo McFarland, Ph.D.
Kent State University
A Koru class just advertised filled in less than 24 hours!
Richard W. Handel, Ph.D.
Eastern Virginia Medical School
Thank you SO much for taking the time to meet with me last week! It amazes me how much support – talk about feeling grateful!!! Thank you all for the opportunity and support to take my mindfulness practice and facilitation to a whole other level!
Cheryl Mitri, MSW, RSW
Seneca College
Koru is second to none. Where it differs from other certification programs is in their presentation and packaging of their mindfulness curriculum and ability to meet their audience where they are at. Koru has absolutely knocked it out of the park with the packaging, presentation and scaffolded curriculum.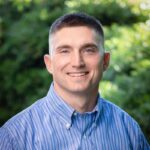 Collin McConaghy
Co-Founder at The Peavey Project, Coach Collegiate School
The closing of my classes left me in tears, as the students shared the impact of the group, skills learned, and their sentiments towards each other and me as their teacher. A huge thank you to the MIEA Team for developing such a remarkable program and giving me an opportunity to engage with students in a meaningful, transformative, mindful way. What a gift!
Cheryl Mitri, MSW, RSW
Seneca College
This is the medicine that our college needs at this time. I can not imagine any student taking this course and not having a transformative experience.
Allan Jo An Tibbetts
Marist College
I truly enjoyed and benefited from every aspect of the program. The skills and knowledge that I gained have already had a positive impact on both my personal life and professional practice, and I'm confident they will continue to do so in the future.
Diana González
Universidad de Monterrey
The demand and interest are as high as ever here. I'm in awe that I get to witness diverse student group after diverse student group finding Koru as a meaningful, supportive, safe, and reliable place.
Maria Sperduto
Yale University
Ready to make a lasting difference?
Take the next step. Apply now and join the ranks of certified teachers.