Self-Guided Mindfulness Program
Ready to explore Koru Mindfulness at your own pace? Engage in this 4-week self-guided program to begin learning our skills and key concepts, tailored to your schedule and preferences.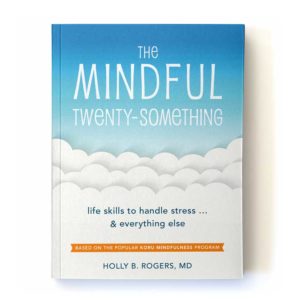 Get our book, The Mindful Twenty-Something
The Mindful Twenty-Something will guide you through a 4-week introduction to the basics of mindfulness. It will also help you develop the habit of a regular mindfulness practice. Available in print, as an ebook, or as an audiobook, this book will be the road map for your self-guided journey.
Register for the 4-week Self-Guided Program
Access our mobile app by registering for this program. A Koru account is necessary to log in and participate.
Follow these 4 simple steps to complete your registration:
Create an account
Confirm attendance by selecting "Yes, I can attend all classes"
(please note there are no physical classes to attend)
Pay the $3.99 app fee
Verify your email
Log in and confirm registration
You can register for the self-guided program at any time. Please keep in mind that our system is designed to be a live course and thus, you will come across communication and language referencing your teacher or a class. Please disregard these as they are not applicable to this self-guided program.
Explore Our Mobile App
Enhance your learning experience with our mobile app, designed to guide you through the skills covered in the book and track your progress. Download the app, sign in, and embark on your mindfulness journey!
To begin your daily practice, tap the START PRACTICE button and follow the on-screen prompts, aligning with the instructions outlined in the book.
Make sure to check out what's behind those purple lightbulbs!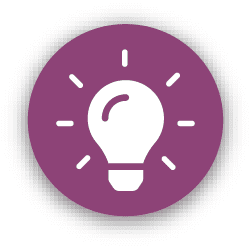 Please note that while the app primarily supports students in live classes, it is still a valuable tool for your self-guided exploration. Disregard any language referring to classes.