Become a Certified Mindfulness Teacher
Teach confidently with the leading evidence-based mindfulness program for college-aged adults.
Empower Your Students to Flourish
Is stress and anxiety taking a toll on your students? Discover how the Mindfulness Institute for Emerging Adults can help. Our tailored, evidence-based curriculum equips professionals like you to build resilience in students.
Become a Certified MIEA Mindfulness Teacher
Move Students From Lonely to Belonging
The team is amazing, the community is active, and the technology is so easy to use – making the rewards of teaching even sweeter!
MIEA does a fantastic job of being inclusive by its very nature and allowing students to share vulnerability.
Tiara Cash
Owner at Crowned Vitta, LLC
Leading the Way in Mindfulness Education
The Mindfulness Institute for Emerging Adults is a global leader in mindfulness education:
200+
ACADEMIC INSTITUTIONS
Inspiring Words from Our Teachers
We chose MIEA because it was tailored specifically to the population we were serving. This is what really stood out to us among other potential programs… The certification does not end with the training!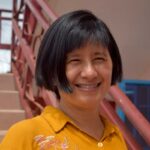 Penelope Wong
Berea College
MIEA has absolutely knocked it out of the park with the packaging, presentation and scaffolded curriculum.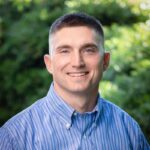 Collin McConaghy
The Peavey Project
Last night each student's check-in sounded like a glowing testimonial of how transformative Koru has been for them in a short time, and how the range of positive experiences was motivation for them to keep it up.
Maria Sperduto
Yale University
The science
College-Aged Adults Crave Mindfulness But Need Guidance
A Time of Loneliness
18 to 30-year-olds often experience loneliness, stress, and a lack of resilience.
Guidance for Students
The Mindfulness Institute for Emerging Adults understands the unique needs of college students and provides personal mentorship, small group connections, and the structure students crave.
Start Changing Lives
Join our mindfulness teacher certification program and gain the tools you need to create lasting impact.
MIEA Institutional Partners
Transforming How Mindfulness is Taught on Campus
The Mindfulness Institute for Emerging Adults has partnered with leading campuses to transform how educators and students build resiliency and the skills needed to succeed.
---
Ready to Transform Your Community?
Discover the effectiveness of an evidence-based program by becoming a certified mindfulness teacher with the Mindfulness Institute for Emerging Adults.
MESSAGE FROM co-FOUNDER Holly Rogers
Redefining the Way We Approach Meditation
During my time working with students at Duke University, I witnessed firsthand the incredible potential of mindfulness in alleviating the overwhelming stress students faced. However, when it came to teaching mindfulness, I encountered the challenge of keeping students fully engaged.
Together with my colleague Margaret Maytan, I embarked on a journey to redefine meditation instruction for emerging adults. Our goal was to create a tailored class specifically designed for students, focusing on practical skills that would empower them to manage stress, enhance focus, and gain valuable perspectives on their personal challenges.
The impact we witnessed was remarkable.
Today, the Mindfulness Institute for Emerging Adults (formerly known as Koru Mindfulness) is dedicated to fulfilling its mission: training educators at colleges and universities to deliver mindfulness teachings to the young adults they serve, utilizing our evidence-based curriculum. Our vision extends far beyond the classroom — we aspire to create a world where emerging adults everywhere embrace joyful and meaningful lives, guided by the wisdom and compassion that mindfulness cultivates.
Together, let's transform the way we approach mindfulness and empower a generation to thrive.
Receive Exclusive Insights
Join our community of passionate educators and access a range of resources with our email series, featuring tips, insights, updates on programming, new research, and inspiring stories from teachers across the globe.