This mindfulness training is essential for anyone looking to deepen their meditation practice and get equipped with life-long skills in self-reflection.
Fundamentals Participant
---
Cost
This 5-week, online mindfulness training costs $295. This fee includes:
Five, 90 minute live sessions with MIEA Trainers
Personal mentoring
Access to our mindfulness app
What You Will Gain From This Mindfulness Training
Learn the philosophy of MIEA's curriculum and how it applies uniquely to college-aged adults
Experience the Koru Basic curriculum.
Connect and build community with your group of fellow students and your trainer.
Receive personal guidance and inspiration from your trainer via the MIEA mobile app.
Deepen your personal mindfulness practice.
Your Commitment
Attend all five, 90-minute classes.
Using our mobile app, submit gratitudes and reflections on your personal practice most days throughout the mindfulness training.
Read and discuss The Mindful Twenty-Something by Holly Rogers, one of MIEA's founders.
About Your Teachers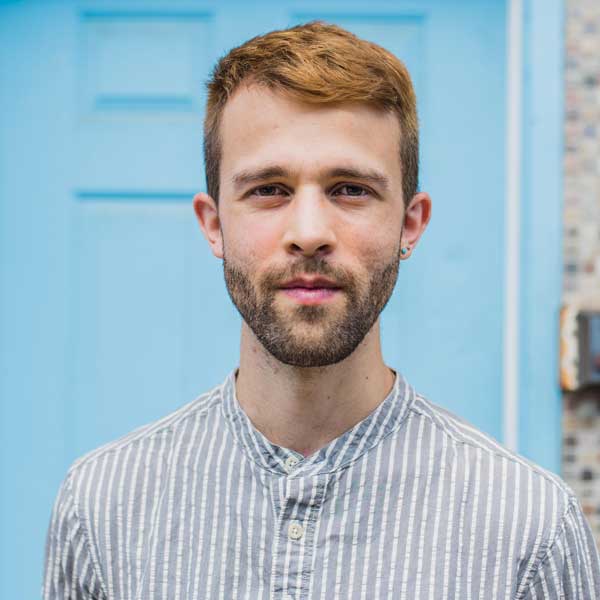 Dylan Scott is a mindfulness teacher with the Myrna Brind Center for Mindfulness at Jefferson. Learn more about Dylan.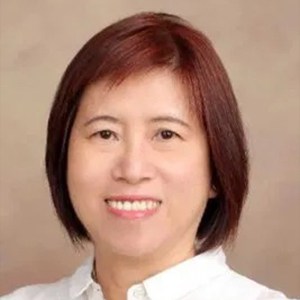 Suit Fong Chan facilitates and curates mindfulness programs to support families and individuals with additional needs in Singapore. Learn more about Suit Fong.
---
This class is an excellent introduction to mindfulness and meditation: the benefits of practice, how to get started, the fact that you don't have to practice perfectly.
If you're considering how you can work with students to help them with mindfulness practice, this is a great place to start.
Fundamentals Participant
Faqs
Are there any prerequisites?

Nope! All that is required is an interest in mindfulness and a commitment to attending all classes and developing a daily meditation practice during the mindfulness training.
How much experience with mindfulness is necessary?

No experience is necessary. However, we do adapt our mentoring to each individual's level of experience. We've had folks with no experience as well as those with extensive training and many years practice of mindfulness.
How is Fundamentals different from taking a Koru Basic class?

Fundamentals is taught by our MIEA Trainers, who have deep experience with our curriculum and have gone through a rigorous training program.
Fundamentals has a more intense practice requirement and longer meditation sessions are expected from participants.
Participants will learn about our curriculum and the research behind it; and gain insights into MIEA's teaching philosophy.
What's the difference between Koru Basic, Fundamentals, and becoming Certified?

Koru Basic is designed for emerging adults to learn the basics of mindfulness and meditation. It consists of a 4-week course, with a requirement of 10 minutes a day of mindfulness practice. It is taught by Certified MIEA Teachers or those becoming Certified.

Fundamentals is for those who want to learn more about MIEA and are considering applying to our Teacher Certification Program. It is taught by one of our MIEA Trainers, and it meets a prerequisite for our Teacher Certification program. It is also helpful for anyone who wants to learn more about mindfulness, develop their practice, and learn our curriculum. There are no prerequisites for taking Fundamentals. Please note that completing Fundamentals does not allow you to advertise as a MIEA teacher or guarantee acceptance into our teacher certification program.

Teacher Certification Training is a 1-year process designed to teach everything needed to effectively teach mindfulness to emerging adults using our curriculum. Once training is complete, teachers are required to pay an annual fee to teach, use the trademarked Logo, and access our technology.
Is Fundamentals a prerequisite for becoming a certified MIEA teacher?

Yes, it meets a prerequisite for becoming a certified MIEA teacher.

Programs such as MBSR, MBCT, MSC, training by the Center for Mind-Body Medicine, or other similarly structured programs, as well as formal mindfulness training through working with a teacher or attending multiple retreats are acceptable alternatives to Fundamentals.

Fundamentals is taught by highly trained Mindfulness Institute Trainers and has a more intense practice requirement than our 4-week Koru Basic class. The Koru Basic class on its own is not considered sufficient exposure to mindfulness theory and practice to meet the training prerequisite for our certification program.
---
Cancellations made up 48 hours before the mindfulness training starts will receive an exchange for a different Fundamentals mindfulness training or a 100% refund depending on your preference. Cancellations made within 48 hours of the course start will receive an exchange only.
Fundamentals meets the prerequisites for our teacher certification program. Attendance at 4 of the 5 classes is required. Please note, that attendance in a Fundamentals mindfulness training does not guarantee acceptance into the mindfulness teacher certification program. Please review our prerequisites for our mindfulness teacher certification program.
Fundamentals will be rescheduled if we do not have at least 6 participants 48 hours before the mindfulness training starts. In that case, you can sign up for any Fundamentals of your choosing, or request a full refund by emailing info@miea.com.