Become a Certified MIEA Mindfulness Teacher
Online Mindfulness Certification Workshop
Our online Mindfulness Teacher Certification workshop is an amazing opportunity for mindfulness practitioners from around the world to come together and train to be certified MIEA Mindfulness Teachers.
This 5-day online workshop runs at a relaxed pace with 5-hour days and allows you to get started with your training in the convenience of your own home.
You will gain the skills and knowledge to become a certified MIEA Mindfulness Teacher and leave the training ready to make a difference in the lives of your students.
Online
March 18 – 22, 2024
9 am -2 pm (ET)
The training was an overwhelmingly positive experience.
All of the trainers were kind, personable, inclusive, accepting and so down-to-earth. It was clear that they all have a deep meditation practice and teach from genuine experience and understanding.
Cara McNamara
Johns Hopkins University
Apply by Mar. 4th to secure your spot:
---
"*" indicates required fields
During the Workshop
During the workshop that kicks off your mindfulness teacher certification, we will collaborate to enhance your learning experience through the following activities:
Engage in large group and small group gatherings to optimize opportunities for learning and discussion. Interactive exchanges will deepen your understanding of the material and provide opportunities for shared insights.
Familiarize yourself with our unique technology: the MIEA mobile app and teacher dashboard. You will gain hands-on experience with the tools that will support your teaching journey. Through guided exploration, you will become comfortable navigating these resources.
Learn and practice the art of teaching our skills and meditations. Through experiential practices and group exercises, you will develop confidence in delivering the content effectively and engagingly.
Immerse yourself in the Meditation Retreat, a four-hour meditation experience designed to deepen your personal practice. This immersive session will allow you to have a deeper experience of mindfulness during the training.
By actively participating in these activities, you will acquire the necessary skills and firsthand experience to confidently teach MIEA's curriculum and empower young adults with mindfulness practices.
Before the Workshop
To prepare for the workshop, we ask you to read two essential books that form the foundation of MIEA's curriculum:
Learning Objectives
During the mindfulness teacher certification workshop, you will:
Understand the unique developmental challenges faced by 18-30-year-olds and the invaluable role of mindfulness and meditation in addressing these challenges.
Explore the research on MIEA/Koru and other relevant mindfulness studies that specifically relate to college-aged adults.
Gain insights into the common obstacles college-aged adults encounter with mindfulness and meditation, and learn effective teaching strategies to overcome these hurdles.
Acquire and demonstrate the essential mindfulness skills taught in MIEA's curriculum.
Develop the expertise to organize and deliver Intro to Mindfulness (also known as Koru Basic) classes.
Inspiring Words from Our Teachers
We chose MIEA because it was tailored specifically to the population we were serving. This is what really stood out to us among other potential programs… The teacher certification does not end with the training!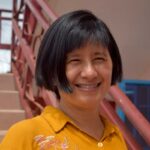 Penelope Wong
Berea College
MIEA has absolutely knocked it out of the park with the packaging, presentation, and scaffolded curriculum.
Collin McConaghy
The Peavey Project
Last night each student's check-in sounded like a glowing testimonial of how transformative MIEA has been for them in a short time, and how the range of positive experiences was motivation for them to keep it up.
Maria Sperduto
Yale University
Who Is This Training For?
This training is designed for professionals who aim to incorporate mindfulness into their work with college and graduate students or other emerging adults. The following professionals may find it particularly relevant:
College Counseling Center Professionals
Health and Wellness Professionals
Higher Education Professionals providing academic support to emerging adults
University-Based Student Affairs Professionals
Professionals assisting college-aged adults with stress-related conditions
Faculty and other higher educational professionals
Completion Requirements
These requirements ensure a comprehensive learning experience and foster meaningful connections within the training community.
Review the provided course material, including the required readings.
Successfully complete all of the quizzes.
Attend all of the online live sessions and participate actively in your small groups.
The idea that mindfulness and meditation can make the world a better place is very real to me.

MIEA is basically training soldiers of compassion to go out into the world and spread the virtues of being present.
Riece Hamilton
University of Louisville
Embark on a transformative journey with our Mindfulness Teacher Certification program. Acquire the essential skills and insights required to adeptly guide others on their mindfulness path. Our comprehensive training equips you with the expertise needed to lead impactful sessions and cultivate a profound comprehension of mindfulness practices. Join us today to step into the role of a certified mindfulness teacher through our Mindfulness Teacher Certification program. Begin your journey towards mindfulness excellence and attain your Mindfulness Teacher Certification.